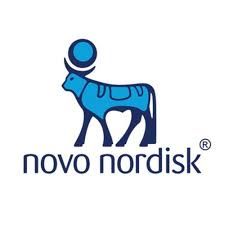 Novo Nordisk, a global healthcare company headquartered in Bagsværd, Denmark, has emerged as a frontrunner in diabetes care and other chronic diseases. With a relentless commitment to innovation, patient-centric solutions, and sustainable business practices, Novo Nordisk offers compelling investment opportunities in the pharmaceutical and healthcare sector.
Founded in 1923, Novo Nordisk has a rich heritage rooted in diabetes treatment. The company's groundbreaking discovery of insulin revolutionized diabetes care and set the stage for its continued leadership in the field. Today, Novo Nordisk is a trusted name in the global diabetes community, offering a comprehensive range of diabetes care products, including insulin, delivery devices, and personalized treatment solutions.
However, Novo Nordisk's impact extends far beyond diabetes. The company's diverse portfolio covers obesity, rare bleeding disorders, growth hormone therapy, and other chronic conditions. Through ongoing research and development efforts, Novo Nordisk aims to address unmet medical needs and improve the lives of millions of patients worldwide.
One of Novo Nordisk's core strengths lies in its dedication to scientific innovation. The company invests significantly in cutting-edge research, collaborating with leading academic institutions, and fostering strategic partnerships to advance the understanding and treatment of various diseases. By leveraging its scientific expertise, Novo Nordisk continuously introduces novel therapies, diagnostic tools, and digital solutions that empower patients and healthcare professionals.
Novo Nordisk's global presence is a testament to its commitment to reaching patients worldwide. The company's operations in over 80 countries combine its commercial capabilities with local insights to ensure access to life-saving treatments across diverse healthcare systems. This global reach positions Novo Nordisk to tap into emerging markets, address demographic shifts, and adapt to evolving patient needs.
Sustainability is deeply ingrained in Novo Nordisk's corporate strategy. As a responsible corporate citizen, the company prioritizes environmental, social, and governance (ESG) factors in its decision-making processes. Novo Nordisk's ambitious sustainability goals encompass reducing its environmental footprint, improving patient safety, enhancing ethical practices, and fostering inclusivity within its workforce and supply chain. By aligning its business objectives with the United Nations Sustainable Development Goals, Novo Nordisk demonstrates a commitment to positively impacting society and the planet.
Financially, Novo Nordisk has delivered strong performance over the years, driven by its robust product portfolio, continuous innovation, and global market presence. The company's stable revenue streams, coupled with its strategic investments in research and development, position it for sustainable growth and long-term value creation for investors.
In conclusion, Novo Nordisk, headquartered in Denmark, is a pioneering force in diabetes care and a key player in the global healthcare industry. Novo Nordisk is at the forefront of driving breakthroughs in treating chronic diseases through its unwavering commitment to innovation, patient-centric solutions, and sustainability. As an investor, recognizing the potential of Novo Nordisk provides an opportunity to participate in the company's ongoing success and contribute to improving healthcare outcomes for patients worldwide. With a strong track record of innovation, a global footprint, and a steadfast commitment to sustainability, Novo Nordisk embodies the essence of a forward-looking healthcare company poised for continued growth and positive impact.