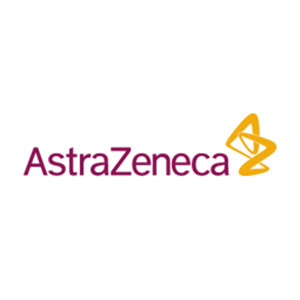 Headquartered in Cambridge, United Kingdom, AstraZeneca is a renowned global pharmaceutical company at the forefront of innovation and scientific advancements. With a history of over a century, AstraZeneca has become a trusted name in the healthcare industry, dedicated to improving patients' lives worldwide.
AstraZeneca develops innovative solutions and therapies across various therapeutic areas, including oncology, cardiovascular, respiratory, immunology, and neuroscience. The company's commitment to research and development has resulted in groundbreaking discoveries and the introduction of transformative medicines that address unmet medical needs.
AstraZeneca's success lies in its robust pipeline of promising drug candidates. Through strategic partnerships and internal research programs, the company continues to explore new avenues and therapeutic approaches to tackle complex diseases. This commitment to innovation has propelled AstraZeneca to the forefront of scientific advancements, earning the company recognition and accolades within the pharmaceutical industry.
In addition to its pharmaceutical portfolio, AstraZeneca strongly emphasizes patient-centricity and improving healthcare access. The company actively engages in initiatives to enhance healthcare systems, support disease awareness campaigns, and provide resources for patients and healthcare professionals. AstraZeneca's dedication to positively impacting global health extends beyond the development of innovative medicines.
AstraZeneca's commitment to sustainability and corporate responsibility is also noteworthy. The company strives to minimize environmental impact, promote ethical business practices, and foster a diverse and inclusive workplace. AstraZeneca recognizes the importance of social responsibility in building a sustainable future for the healthcare industry and the communities it serves.
AstraZeneca continues to shape the future of medicine as a leading pharmaceutical company through its unwavering commitment to scientific excellence, innovation, and patient well-being. AstraZeneca remains dedicated to pushing the boundaries of medical possibilities and improving healthcare outcomes for patients worldwide with a diverse portfolio of life-saving medicines, a strong pipeline of promising therapies, and a global presence.